Sportsman's Charity Ties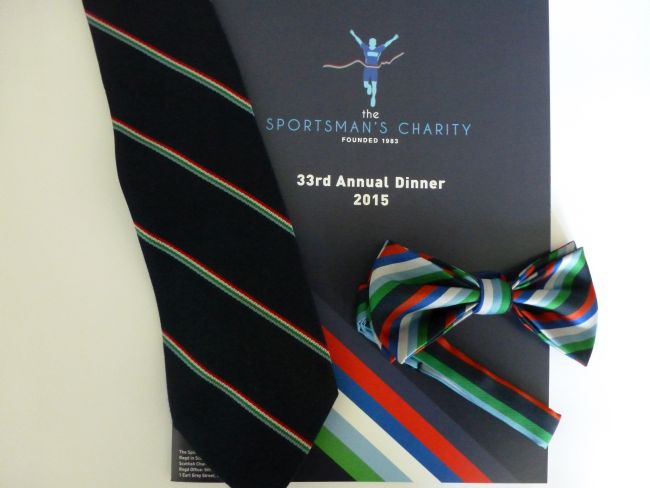 The Sportsman's Charity has its own distinctive identity and you can demonstrate your support by sporting a tie or bow-tie in the attractive colours of the rugby teams of the 6 Nations.
The bow ties, self tying or pre-tied, are priced £20.00 and the silk faced day ties £20.00.
To buy, contact: har@sportsmanscharity.com
Latest News
Event photos
Photo galleries available for 2017 events :-
Halloween SCREAM Ball
The Sportsman's Charity Golf Classic
The Sportsman's Charity Dinner
2017 Charity Dinner
The very successful Sportsman's Charity Dinner 2017 was held at Prestonfield on Friday 3rd February 2017 on the eve of the Scotland v Ireland 6 Nations match, the main sponsor being Scotia Security Group.
The dinner raised over £60,000. This allowed us to support both our featured charities, Drum Riding for the Disabled Edinburgh and Ocean Youth Trust Scotland along with many other charities.
For photos and more details of this event please look at the report in the Events section.