Support the Charity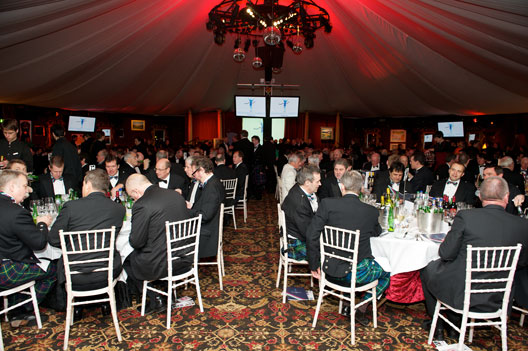 The Sportsman's Charity is dependent on, and indebted to, the support of a large number of individuals and organisations.
You can support The Sportsman's Charity by:
Partnering us in a joint fund-raising project
Sourcing a unique experience or item which can be added to our high quality auctions or prize draws
Buying tickets for one or more of our events
Making a cash donation to support our fixed costs and so releasing an equivalent amount for distribution in your name.
The Sportsman's Charity is grateful for the support from all our individual and organisational supporters.
Forthcoming Events
Saturday 28th October 2017
all events
Latest News
The very successful Sportsman's Charity Dinner 2017 was held at Prestonfield on Friday 3rd February 2017 on the eve of the Scotland v Ireland 6 Nations match, the main sponsor being Scotia Security Group. For more details of this event please look at the report in the Events section.

On Saturday 3rd December The Sportsman's Charity got the Christmas celebrations off to an early start with its Snowball, held at Prestonfield House Hotel. The event was a fundraiser for Fresh Start, an Edinburgh based charity which helps people who have been homeless establish themselves in their new home, helping to end homelessness. For more details of this event please look at the report in the Events section.
The 2016 Sportsman's Charity Golf Classic held at The Royal Burgess Golfing Society raised £10,000 which will be used to support the Scottish Golf Trust with their work promoting children's and youth golf and Combat Stress in their work with the country's veterans.