Beneficiaries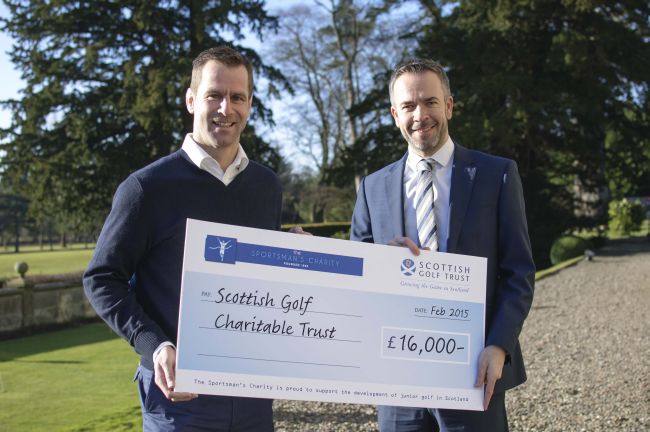 Since its beginnings The Sportsman's Charity has distributed nearly £2.9 million to assist organisations working in the fields of sport, children and young people, the disabled and the disadvantaged.
Current beneficiaries
The two main beneficiaries of funds raised at the Charity's Dinner in 2017 are Ocean Youth Trust and The Drum Riding for the Disabled.
Ocean Youth Trust
Ocean Youth Trust is a youth work charity delivering an annual programme of residential voyages aboard its fleet of sail training vessels. It aims to inspire young people from 12 to 25 years of age from a wide range of backgrounds through the challenge of adventure under sail.
These voyages provide a powerful and effective environment for the personal development of the young people who, in most cases, have no sailing experience. They offer them the opportunity to realise their true potential and to enable them to live healthy and fulfilling lives, making a positive contribution to their community and to society in general. For further details go to their website www.oytscotland.org.uk
The Drum Riding for the Disabled Edinburgh
Drum RDA is situated on the Drum Estate on the outskirts of Edinburgh, home of the More Nisbet family. It started in 1959 when Mrs Sheila More Nisbet put a little girl who suffered from polio on the family pony, Topper, with outstanding results.
The idea of Drum RDA was formed. Riding is now provided 5 days a week under the careful supervision of qualified instructors with full medical approval. This benefits 250 riders from 15 special needs schools and adult training centres in Edinburgh and the Lothians. Riding is beneficial both physically and psychologically and research has shown that this is especially true for many people with disabilities. For further details go to their website www.drumrda.org.uk
Other charities operating in the areas of sport, children, the disabled and the disadvantaged also benefit from funds raised at the annual Charity Dinner, as well as from the other events organised by the Charity during the year.