About the Sportsman's Charity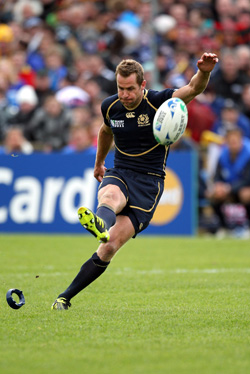 The purpose of The Sportsman's Charity is, in partnership with individuals, charities and the corporate sector, to generate funds for distribution for charitable purposes.
In 1983, founders David MacLean, John Frame and Andrew Cubie wished to provide the same opportunities for others which they had enjoyed as sportsmen during in their careers.
From the £1,800 raised in that first year, The Sportsman's Charity has since distributed over £2.8m.
As well as supporting some of the larger established charities, The Sportsman's Charity takes a special interest in smaller organisations for which a modest donation can make all the difference.
There are many ways you can support The Sportsman's Charity including partnering with us or making donations.
To find out more, go to our Supporters page, or contact Sandy Robertson at sandy@sportsmanscharity.com
Latest News
Event photos
Photo galleries available for recent events :-
The Sportsman's Charity Dinner 2018
The Sportsman's Charity Golf Classic 2017


2019 Charity Dinner
The very successful Sportsman's Charity Dinner 2019 was held at Prestonfield on Friday 8th February 2019 on the eve of the Scotland v Ireland 6 Nations match, the main sponsors being Carbon Financial Partners and Prestonfield House.
The dinner raised over £60,000. This allowed us to support both our featured charities, Hearts and Balls and Beyond Boundaries along with many other charities.
For photos and more details of this event please look at the report in the Events section.