THE SPORTSMAN'S CHARITY
Founded in 1983 The Sportsman's Charity has a reputation for running first-class events and distributing funds to a wide range of primarily Scottish charities working in the fields of sport, children and young people, disability and the disadvantaged.
Each year, the Charity identifies two partner organisations which will receive a significant proportion of the funds raised at The Sportsman's Dinner.
In recent years the charities have included Combat Stress, the Scottish Golf Trust, Capability Scotland, Crohn's & Colitis UK, Alzheimer Scotland and Scottish Disability Sport.
In 2017 the two charities are Ocean Youth Trust and Drum Riding for the Disabled.
As well as supporting some of the larger established charities, The Sportsman's Charity takes a special interest in smaller organisations for which a modest donation can make all the difference.
If you would like to support the Charity, have a look at our Supporters page, or get in touch with us through the Contact page.
Latest News
The speaker line-up for the 2017 Dinner is now complete and we are sure that there is something for everyone. Speakers will be Brian Blessed OBE and Steve Backley with a Q&A session with Fergus Slattery and Al Kellock conducted by Dougie Donnelly.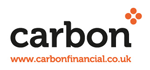 The very successful Sportsman's Charity Dinner 2016 was held at Prestonfield on 5th February, the main sponsor being Carbon Financial Partners, one of the UK's leading independent financial planning and investment advice firms. The event raised over £60,000 which has been distributed to the "featured charities" Scottish Disability Sport and Alzheimer Scotland and other smaller charities.
The 2016 Sportsman's Charity Golf Classic held at The Royal Burgess Golfing Society raised £10,000 which will be used to support the Scottish Golf Trust with their work promoting children's and youth golf and Combat Stress in their work with the country's veterans.